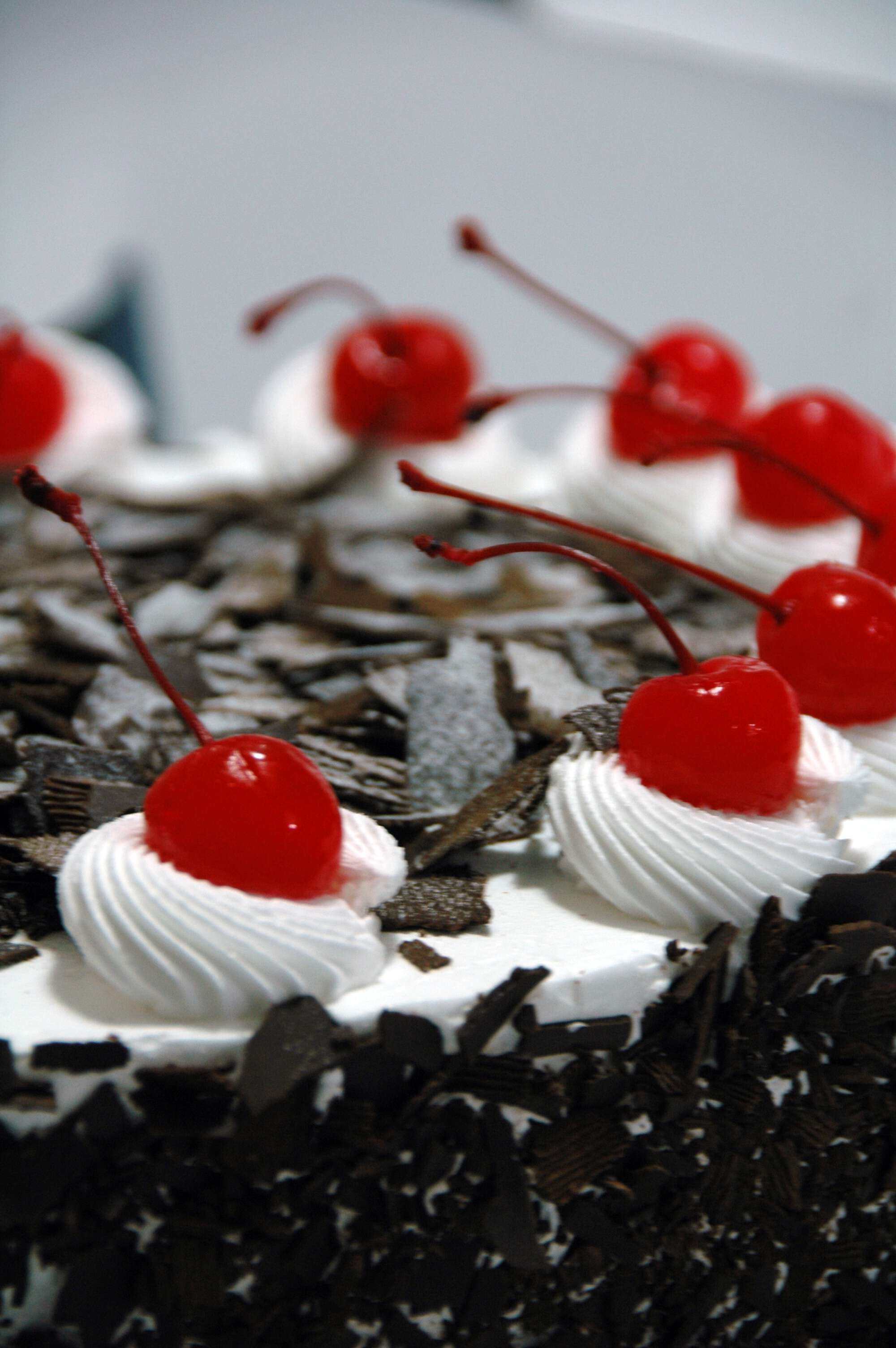 Today I received an email for a reader requesting a Black Forest Cake recipe.
Black Forest Cake Recipe:
Chocolate cake
Jar of marashino cherries (not the ones in liquid, but a sweet gel type base), when the grocery store doesn't have it I have used cherry pie filling in the past
Whipped Cream
Kahlua
Chocolate Cake
½ cup butter, softened
1+¼ cup sugar
2 eggs
1+¼ cup all-purpose flour
½ cup unsweetened cocoa powder, natural
½ teaspoon baking powder
1 teaspoon baking soda
1 teaspoon vanilla extract
¾ cup buttermilk
Preheat oven to 350 deg F (Gas mark 4 or 180 deg C).
Line a 9 inch (23 cm) cake pan with greaseproof or other non-stick paper.
With an electric mixer, beat the softened butter with sugar until white and fluffy.
Add one egg at a time, mix well between each egg.
Add sifted flour, cocoa powder, baking powder, baking soda, and buttermilk, and mix until the batter is smooth.
Transfer to a cake pan and bake at 350 degrees just until set in the middle, approximately 45-60 minutes. A wooden pick inserted in center should come out with just a few moist crumbs on it. Do not over-bake!
When cake is cool, use a long serrated knife to cut the cake horizontally into 3 equal layers. It is easier to cut if kept in a refrigerator for a few hours before cutting.
Whipped Cream
1-2 cups of whipping cream
1/4 cup sugar
Whip cream on medium-high until soft peaks form. Add sugar and whip more.
Assembling
In between each layer of cake sprinkle (or if you're like me, pour) some Kahlua, how much is up to you. Let it soak in.
Add the cherries and top with some of the whipped cream.
Add the top cake layer  and use the rest of the whipped cream.
Garnish with chocolate shavings. Around the circumference of the cake pipe any left over whip cream and top with cherriess.